Keruv Committee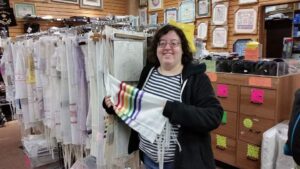 The Keruv (Inclusion) Committee aims to make Temple Emunah welcoming and inclusive for ALL people who wish to participate in our community within the framework of Conservative Judaism without regard to race, ethnicity, disability, marital status, sexual orientation or gender identity. There is a broad spectrum of individuals and families in our community and we approach that diversity with great respect and are committed to building a community that understands and values our diverse world.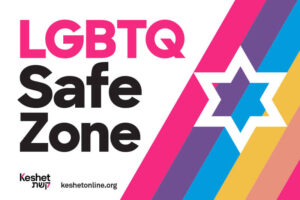 Within the framework of Conservative Judaism, the committee endeavors to:
Enhance our practices as a community that welcomes all interfaith families including all Jewish and non-Jewish partners and relatives
Enhance our practices as a community that welcomes and advocates for all LGBTQ+ people and their families
Broaden our awareness and support community members with intersecting identities
Create awareness and educate the community by providing a forum regarding contemporary issues pertaining to the Keruv mission
Work with Rabbi Lerner to identify issues and to establish inclusive practices for communal life and rituals while maintaining standards of halakhah (Jewish law).
Individuals with questions or concerns pertaining to the work of Keruv are encouraged to contact Rabbi David Lerner or one the Keruv Committee Chairs: Lori Schechner or Doreen Grossman.
Temple Emunah Resources
Extra Resources