Bar, Bat, and B'Mitzvah
Celebrating this joyful milestone marks an important moment for your child and, indeed, for your entire family. At Temple Emunah, we view the B'nai Mitzvah experience as a multi-year journey that we hope is enriching, filled with learning and growth.
Formal preparation begins one year prior to the date of your simha and includes meetings with our Rabbis, assigning you one of our experienced tutors, and a series of community building opportunities as your day draws near.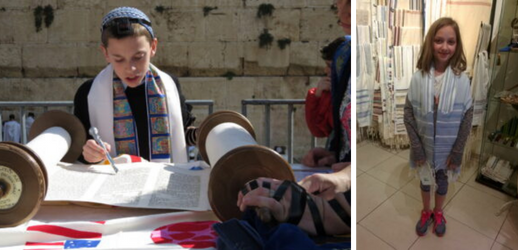 For information about B'nai Mitzvah, please contact Rabbi Leora Kling Perkins.
For information about catering and event planning, please contact our office.