Antisemitism Initiative at Temple Emunah
Why Antisemitism Matters to Everyone – watch this brief intro by Rabbi Lord Jonathan Sacks z"l:
As antisemitism continues to rise across the country and the world, our Temple Emunah Adult Education committee is organizing a year of learning around the issue of antisemitism (Jew hatred) which impacts each and every one of us from our children to our elders.
In 2016, the International Holocaust Remembrance Alliance (IHRA), which includes the United States, formally adopted the IHRA Working Definition of Antisemitism. This definition states:
"Antisemitism is a certain perception of Jews, which may be expressed as hatred toward Jews. Rhetorical and physical manifestations of antisemitism are directed toward Jewish or non-Jewish individuals and/or their property, toward Jewish community institutions and religious facilities."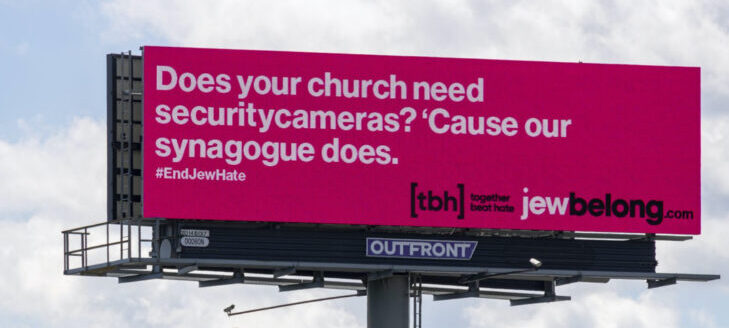 ---
Our committee is planning a series of programs for the coming year that will include scholars, activists, and community leaders as well as book and movie discussions. We will learn about antisemitism in its many forms and expressions; we will have opportunities to discuss complex issues and questions and explore community responses and action to combat antisemitism. Our April Glatzer scholar-in-residence weekend will be the culmination of this year of learning with Dr. Rachel Fish.
Our immersion in the study and discussion of antisemitism is situated in the larger context of Tikkun Olam and social justice. Temple Emunah's dedication to a more just and equitable world is a core component of our community, as well as a basic Jewish value. In Pirkei Avot 1:14, we read, "If I am not for me, who will be for me? And when I am for myself alone, what am I? And if not now, then when?" Hillel reminds us that attending to ourselves, our safety and well-being also allows us to work on behalf of all.
Antisemitic rhetoric and violence are increasing in the United States and around the world. What are we, as a Jewish community dedicated to social justice going to do about it?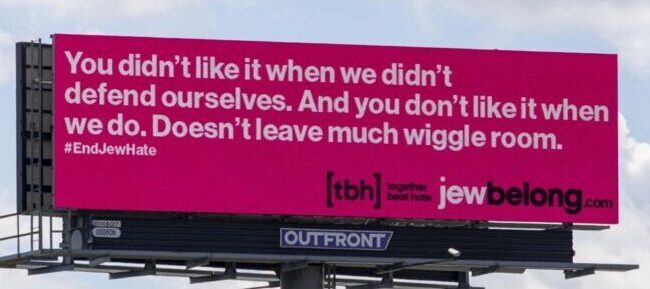 It is important for each of us to educate ourselves about Jew-hatred and our response to it.
We hope you will join us and encourage your participation.
---
Upcoming programs include:
Sunday, January 23:
Nine Decades of Being a Jew in America
With guest speaker Professor Sol Gittleman
Click here for more information
Wednesday, January 26:
Discussion of the play, "Witness," with co-author Igor Golyak who conceived and directed this play
Click here for more information
Watch for additional conversations and programs on this important issue in the months ahead.
Join together with our Emunah community in the fight against antisemitism!