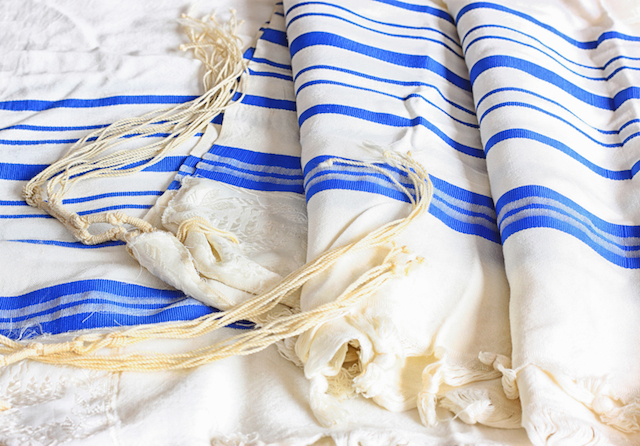 TALLIT – When, What, Where, When, How, Why?
October 28, 2021, 7:45 pm - 9:30 pm
Add to iCal | Add to Google Calendar
Come learn about the tallit that we Jews wear daily in prayer. We'll discuss the origin of tallit, how to put one on, when and how the tallit is used during a prayer service, and why.
Hosted by Terri Swartz Russell, this is a hands-on, in-person session, although you may choose to zoom in from home as well. Bring a tallit if you have one and your questions. This session is for all ages and genders, for those who wear a tallit now or are thinking of wearing a tallit in the future. Some time will be spent focused on women wearing a tallit.
Click 
here
to register today!