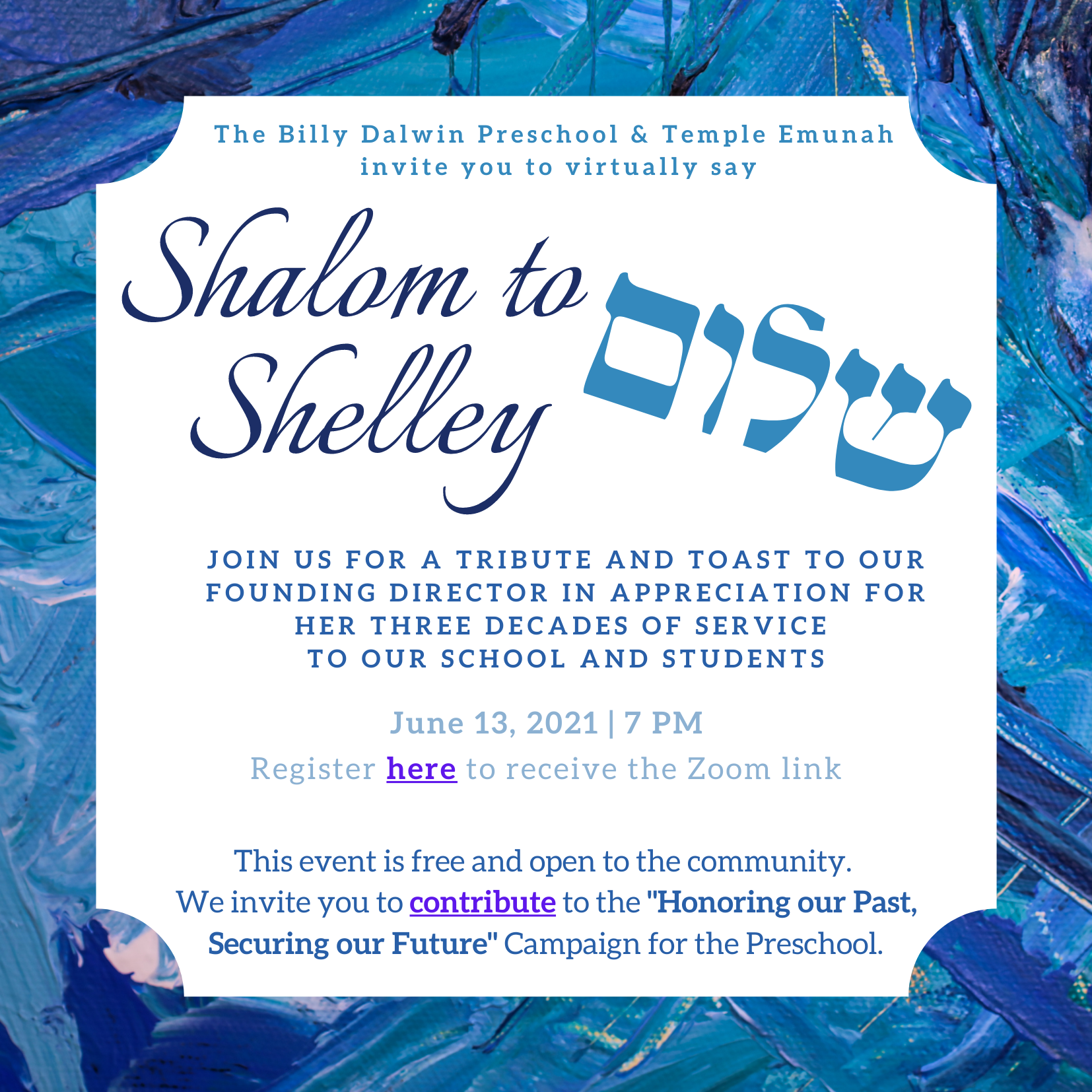 Preschool Gala in Honor of Shelley
Join us to toast Shelley and her many accomplishments with a virtual gala celebration. We will hear about this extraordinary year and listen to alums share about their experiences in the Preschool. Join us to learn more about the history of the school and this pivotal moment. This event is free and is open to the whole community.
Learn more and register here.
Honor Shelley and the Preschool by contributing to the "Honoring our Past, Securing our Future" campaign here. See the list of campaign donors here.